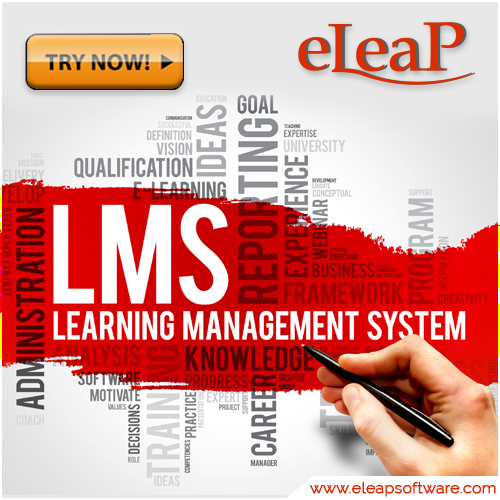 Learning Management Platform Helps Keep Employees Up to Date
You are here because you have probably decided to get a learning management system for your organization. The reasons for this change could be several – you might have heard about it from some close friends who were witness to the beneficial side of LMS or you just want to be as compatible as your rival company in the market is. No matter what the real source of your thought change maybe, now that you have considered switching to LMS, it is imperative that you grasp all that it has to offer.
Learning Management Systems can do wonders for your employees. These are based on components of impressive developmental processes and eLearning designs that help in keeping your organization and employees one-step ahead of others. Since employees are the most integral part of any company, you can train them perfectly with the help of LMS. Once you and your employees are connected through the online world of eLearning, you will be surprised to see how effectively your staff can save productive time and value for the betterment of your business.
If you are still not convinced and sailing in two boats, noted below are some of the advantages that a learning management system offers to keep your employees up to date.
Unlimited Access to Beneficial Material
One of the eminent aims of a learning management system is to train employees for the better future. Since most of your staff members are not always available in the office, it would be a hectic deal to gather them at one place – at one time, for every single training session. However, with eLearning in LMS, your employees can get access to various course materials even when they are on the go. They can log in to the learning platform via their smart phones and tablets, whether they are traveling on a train or taking a flight to some other city. This way, your employees would not have to wait for the next training session to catch up with developmental skills and work related tasks that they missed previously. Once you are on the eLearning ride, there is no way you are going to miss any important detail.
Traceable Progress of Employees
A learning program can never be affective if it is a one-way process. This means that a program has no significance if the employees are only accessing it to gain information without thriving to be good at it by taking various tests and tasks.
A good learning management system makes sure that it keeps a watchful track on learner's progress throughout the course plan. So, if a learner is unable to complete the task he was given, the management can encourage him to take up the alternative resources or programs to perk up their learning competence. Also, LMS provides specific analytical tools and reports that can help highlight those areas where the employees' are not good at or where the course plan is lacking an effective point. This way, one can alter and modify few things to advance the learning platform a little up to the level of the required efficiency.
Moderate Development and Learning Time
Imagine an employee who lacks speed in research stuck on a web page, looking for specific content information for their training session. Time consuming, isn't it? A lot of training sessions within the office fail to cooperate with the vision of the organization solely because they eat up most of your employees' quality time with little to no outcomes. Learning management system on the other hand refuses to occupy employees in any kind of hassle by providing required information directly in an organized manner. Also, employees can easily switch to the part of modules they want to learn and can comprehend their part of lesson within a matter of a fraction of time.
Easily Expendable Learning Course
The purpose of a learning management system is to keep your organization and staff members up to date with the innovative changes in your relatable field. Therefore, adding, subtracting, and tweaking here and there in the course plan is easily doable. If you want to add some new modules to your already planned learning course just to update learning sessions according to some newly introduced scientific trends, you can do that by accessing LMS without having to redo anything from the scratch.
Since you can find all of your information at one location, thanks to the effective nature of LMS, it is easier to some changes in the master learning course, and then organize it for your learners.
Keep in mind that getting an ideal LMS is the only way to meet the benefits your company has longed for. Take your time, consult with the brainy heads of your organization, and then choose one effective learning management system, which you think can easily surpass the rest in the market.